Now CI/CD can get a better piece of the Actions: GitHub expands automation service to build, test, deploy tools
Microsoft's social code biz GitHub on Thursday said its automation system, GitHub Actions, will now play real nice with third-party continuous integration and continuous deployment tools, a duo better known among IT types by its stage name, CI/CD.
Actions emerged in beta in October, and is slated for general availability on November 13 this year. It is free for public GitHub repos, though it subject to certain usage limits and prohibitions on serverless computing, cryptomining, and other undesirable behavior spelled out under GitHub's Terms of Service and Community Guidelines.
GitHub Actions and CI/CD are both ways to automate software development tasks. Actions, as expected, excels at interacting with GitHub, while independent CI/CD tools, such as Jenkins and Travis, do not have a favored platform nor built-in support for platform-specific events. GitHub, essentially, announced today that Actions now has much wider support for these external tools, and your own custom scripts and installations, as well as tightly integrating it with GitHub services.
"GitHub Actions can plug into any part of the software lifecycle and integrates with many CI/CD tools developers use today," said Max Schoening, senior director of product design at GitHub, in an email to The Register. "It supports any language, any platform, and any cloud."
"GitHub Actions helps you build, test, and deploy applications, but you can also use it to automate other tasks common to your developer workflows: triaging and managing issues, automating releases, collaborating with your user base, and more," said GitHub CEO Nat Friedman in a blog post. "Actions workflows can be triggered on events from across the developer life cycle on GitHub."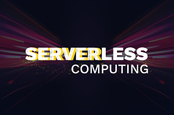 Join us at Serverless Computing London: We'll get you up and running FaaS-er for less
We should point out that Actions enables a broader spectrum of automation tasks than CI/CD, which generally is used to automate code compilation, validation, testing, building, a