Get ready to jump in the stream for Google Stadia's exclusive games
Stream or die —

Orcs Must Die 3 is the latest title that will require Internet streaming.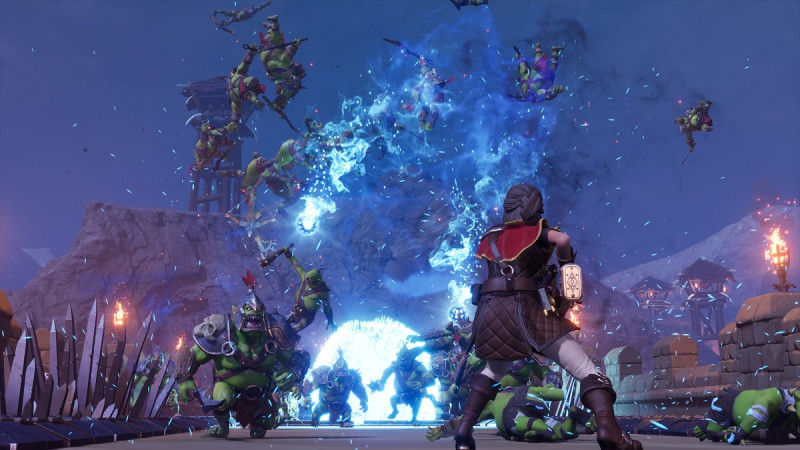 [Update (7:45pm ET): In a "clarification" post on Reddit this evening, Robot Entertainment CEO Patrick Hudson said that Orcs Must Die 3 would be a timed exclusive for Stadia, but the company wouldn't say how long that timing would last. This is a relatively standard setup for third-party exclusive games these days.
"OMD3 would not be possible today without Google's support," Hudson wrote. "They are behind the game in a big way. We've hired more developers to bring it to life. It;s the OMD game that fans of the first two games have been wanting, and we're thrilled that we have the opportunity to make it."]
Original Story
Excited to get back to the silly tower-defense action of Orcs Must Die with the series' next upcoming sequel? You'd better be ready to do so via a streaming high-speed Internet connection. That's because Google and Robot Entertainment announced today that Orcs Must Die 3 will be a Google Stadia exclusive when the game launches in spring of 2020.
In a Stadia Connect announcement today, Robot Entertainment CEO Patrick Hudson said Google invited his team to check out Stadia back in January of 2018, well before the service's public announcement earlier this year. "Right away it was a fantastic experience," he said. "I immediately saw it as the next transformative platform coming to the industry."
Design Director Jerome Jones was also on hand in the video to stress how, thanks to Stadia's centralized servers, the game will feature massive armies with 500 monsters clustered together in a tight space. Orcs Must Die 3 players won't be "subject to the power of their machine… everyone gets that same massive power," Jones said.
Up the stream without a paddle
Those S