Telegram Faces Anti-Piracy Referral to US Over Cryptocurrency Plans
News

Russia-based anti-piracy outfit AZAPI is threatening to report Telegram to United States authorities including the SEC if the platform does not introduce fingerprinting technologies. The association says that a crackdown is necessary because Telegram's Blockchain project TON will be used to anonymously monetize the spread of copyrighted content.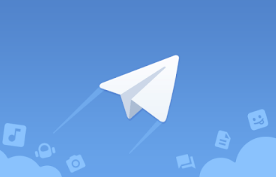 Telegram was founded in 2013 by brothers Nikolai and Pavel Durov, who previously launched Russian social network VK (vKontakte).
The messaging service has grown from strength to strength and currently has around 300 million users. However, Telegram is increasingly associated with the spread of copyright-infringing material, as highlighted in October by the RIAA.
"Telegram offers many user-created channels which are dedicated to the unauthorized distribution of copyrighted recordings, with some channels focused on particular genres or artists," the RIAA wrote in its submission to the USTR.
While one submission to US authorities is problematic, Telegram could soon face a few more coming from Russia itself, where a court order exists to prevent ISPs from providing access to the service. The threat comes from the Internet Copyright Protecti